Not here, said the baby boy as he first stood without a Father!
I AM HERE, said the warm voice that protected his step from falter.
Not here, said the little boy without a Dad his strength to impart!
I AM HERE, said the protective shadow that guarded his tender heart.
Not here, said the young man escaping the confines of his youth!
I AM HERE, said the pilot that safely guided him home from the bar booth.
Not here, said the man, to young to be a Father it's clear!
I AM HERE, said the counselor that arranged that lucky break in his career.
Not here, said the business man to busy and preoccupied!
I AM HERE, said that bump that awoke him driving that night, to keep him alive.
Not here, said the man as he watched his children move on!
I AM HERE, said the friend as he stored the toys that had belonged to his son.
Where are you, he cried as he sat all alone?
I AM HERE my son, I've never been gone.
But I never saw you, as I dealt with each stress!
And yet I was still there, none the less.
So now you show up, when my life is almost done?
I  just had to wait, until you were too tired to run.
What I said to you as you first began to stand,
Was this will be much easier if you just take my hand.
But off you ran, leaving me in your wake.
So I did my best to guide each step you should take.
Until the day it finally became clear,
That I have never left you, I've always been here.
So He extended His hand out to me!
"Take hold", my Father said, "there is so much I want you to see!"
Click here to get healthy with Isagenix today.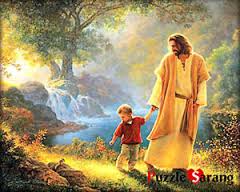 Save