As a serial dieter for 20 years, I have done everything from the Master-Cleanse, Atkins and fasting for 10 days. Each one of these efforts had the same outcome. It lasted for a few months, but then I went back to my old habits. None of them were easy to use or manageable enough for me to adopt them as a lifestyle. Isagenix is the only one that I have done for this length of time.
In the summer of 2013, Buffy and I won our clubs Biggest Loser competition. It was 10 weeks of pure hell. Spin classes are for masochists. I started at 255 and ended at 213*. We each got $150.00 and I maintained that weight for a year. Then I injured my foot while playing racquetball. I couldn't play and within two months I was up to 235. Hopelessly frustrated, the doctors couldn't figure out what was wrong and suggested surgery. I didn't want to get back to 255+ or repeat my efforts from the BL competition.*
September 2014 was the final breaking point in Pacific-City, Oregon. We decided to walk down to the beach, via a small sand dune. I grabbed a bourbon and cigar and gingerly walked down the sand dune. It was painful, but I made it down. We walked along the beach until it got dark. Then we headed back to our room. I approached the sand dune, but couldn't get up. My foot was in too much pain as I tried to walk. The angle going up was excruciating. I was stuck, it was dark and Buffy couldn't help. Finally, I got down on my knees and crawled up the dune. I eventually made it up. Exhausted, embarrassed and humiliated… I was done.
That is when Buffy said we needed to try something different. Jeff and Debi Beebe had been encouraging us for years to try Isagenix. I was desperate to avoid another spin class. We called them immediately and we were signed up within the week. A few weeks later I figured out what was wrong with my foot and started to play racquetball again.
We adopted a 'part-time' version of Isagenix. By 'part-time' I mean we do 2-shake- a-day on weekdays and 1-shake-a-day on weekends. I need flexibility on the weekends and wouldn't do a mandatory 7-day-a-week-program. I recognize that I am not a poster child for Isagenix, but I am proof that it works, in spite of making occasional bad choices. On Thanksgiving morning I was down to 205.*
My goal from day one was to get down to 185, which I accomplished in October 2015, one year after I started Isagenix. We still do our 'part-time' program and entertain with adult beverages on the weekends. The primary difference is that, if we need to, we can easily get back on track with Isagenix. Thank you for giving me a better quality of life, more energy to play racquetball and hope for a healthier future.*
Click here to get healthy with Isagenix today.
*Results may vary (see full disclaimer in the footer).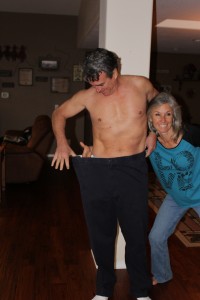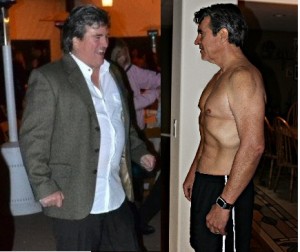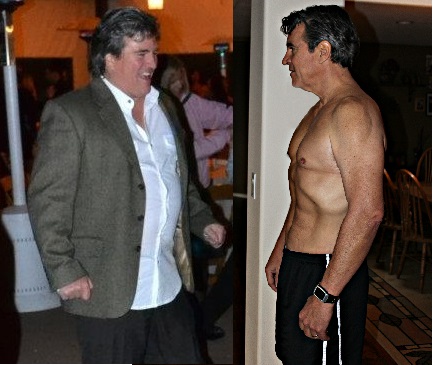 Save