This story was told to me on July 7th, 2014 at 3 AM. I was woke up by Jeff's Dad and he insisted on telling me the story. I think it is a fine tribute to a very good man.
The Father was in his studio one sunny afternoon and his Son walked in.  His Father was standing in front of a large blank canvas, just studying it deeply.  "What are you doing" asked the Son?  His Father turned and smiled.  "I am going to paint one of my children.  Would you like to watch?"  His Son pulled up a chair and said with great enthusiasm "Absolutely!"
He watched as his Father picked up the blackest charcoal he had and started to draw the outline.  His Son noticed the Father's choice and said "That is a very dark beginning."  His Father smiled and said, "It's not how the man starts out that matters.  It is how he looks like when I am finished with him."  The Son asked, "So what are you naming this man?"  His Father replied, "His name is Jeff Cheeseborough."  The Son cringed and asked "Why in the world would you give him that name?"  The Father just smiled and said, "Because little children will run across the room yelling "Cheese", with their arms wide open to hug him."  That made the Son smile too.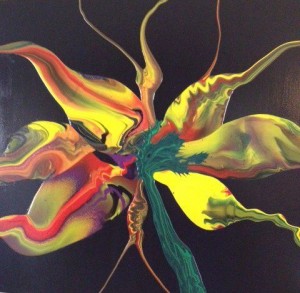 As the portrait took shape, the Son began to see what his Father had created.  He noted, "Well, he is not very tall and I have to say, a little squatty."  Again the Father smiled and said "I had to make him stout, because he is going to help many people carry their burdens.  He will come along side and shoulder their load for as long as they need him."  That made the Son smile even more.   As the face started to take shape, the Son spoke up again.  "He is kind of average looking."  Smiling once again the Father said, "That face will have to look into the eyes of many hurting people.  They cannot be helped by his looks.  They can only be helped by what he has inside.  Besides, you know we don't judge people by what they look like.  Here look inside the man."  With that, the Father waved his hand and the inner canvas was revealed.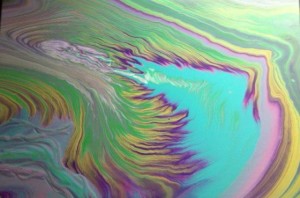 The Son took a step back and his eyes took in the entirety of the man.  He looked at the man's mind and saw purple, turquoise, amber, magenta and a pallet of colors the son hadn't seen in quite a while.  The Son said, "I see you gave him the mind of an artist.  That seems like an odd choice."  The Father nodded, but explained. "He has to see the world like an artist because I am sending him into many dark places.  He has to see the beauty, when no one else does.  Jeff will be the first beautiful person that many people will see.  For some, Jeff will be the last beautiful person they will ever see.  Besides, those stubby fingers will actually make some beautiful pieces of art.  I will have to have him show you one day."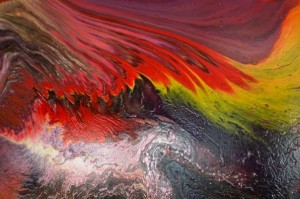 The Son's attention was then drawn to the man's heart.  He just sat there with his eyes swelling up.  All the Son could say was.  "It's so big!"  The Father said, "Yeah I am particularly proud of that.  No matter how full his life is, he will always have room in his heart for another person.  I hope you don't mind, but I gave him one just like yours."  The Son just nodded and his attention was drawn to a special part of the man's heart.  This part had the greatest warmth.  He asked his Father, "What is that part for?"  That, made the Father smile the most.  He said, "That is my gift to him.  That is his friends and family.  They will warm him from within, no matter how cold the place is I send him to.  But thanks for reminding me.  I did not finish."  With a wave of his hand, the outer man reappeared.  The Father got very close to the portrait and began to paint exquisite gems into the man's eyes that made them sparkle.  The Son just sat there amazed and asked, "What do call them?" The Father just beamed and said.  "I call them Laura, Sarah and Linda."
The Son sat back and said, "Well done!  I hope to get to meet this child of yours."  The Father said, "Funny you should say that.  I am taking him home early today.  He should be here soon."  As he said that, the door opened.  His Father began to say, "Son I would like you to meet Jeff".  But before he could get the words out, Jesus ran across the room with his arms wide opened yelling "Cheese!"