I prepared this quick video in response to all of the birthday well wishes.  There were nearly 400 on Facebook and I simply could not respond to each one individually, though I did make a good effort.  Anyway, this is to all of you that did, called me, sent me a text or PM.  Be well.
Click here to get healthy with Isagenix today.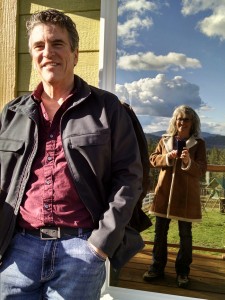 Do you see God photobombing us in the upper left corner of the mirrored window?